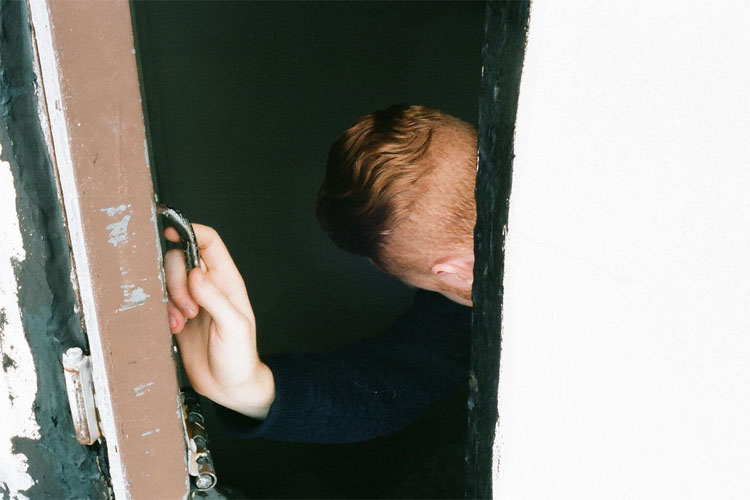 Where are you right now?
My studio, which is in Toronto.
What time is it now?
9:49 A.M.
What the view from the window?
It looks into my wife's consignment store, V S P.
What colour would you choose about your mood of today?
Sky Blue
Perhaps would you tell us about the environment where you were raised in your childhood / teen years?
I was raised in Vancouver. I spent a lot of time skateboarding around the city and snowboarding Mt. Seymour and Whistler. I feel very fortunate to grow up where I did!
Tell us the name of a flower which blooms in your hometown, and its colour.
Bidens. yellow.
What is your favorite season?
Fall.
What is the precious thing/ time in your daily life?
Walking with my dog.
How would you spend time during a day off, and also a working day?
On my days off, I like waking up early to watch Arsenal, eat lunch with my girl, walk my dog somewhere new, nap, skateboard if its nice out, eat a good dinner and go out for drinks or stay in and watch a movie.
Working days vary but I'm usually in my studio on a computer, overseeing the online shop for my wife's store, meeting with clients, researching, taking photos, eating lunch somewhere close to home, getting in some sort of exercise like a bike ride, walking my dog around the neighbourhood, making dinner at home and then working into the evening.
What is your favourite fashion style?
Comfortable, easy to wear clothing.
Tell us about the favorite piece from your wardrobe?
What was it that made you interested in talking a photograph?
The accessibility of a camera and how photography instantly enhanced my life.
Do you remember when you took a picture for the first time?
I remember taking 10 rolls of black and white film in Barcelona in 2002. I know I shot random photos before then on disposable cameras but nothing I have a record of or clearly remember.
What do you try to catch when you are taking a photograph?
If I'm shooting a portrait I like to have them be as comfortable and natural as possible and capture their personality. My landscape and still life pictures represent time (which is pretty broad) but I'm usually attracted to places and objects in a transitional state.
Would you please tell us about your book, "Earth People"?
"Earth People" came together by sequencing photographs from 2010-13. The subject matter varies from commissioned portraits to screen grabs of video streams. It was published by
Working Title
.
What camera and roll of film do you shoot with currently?
Nikon F4 / 50 mm lens. Fuji Superia 400 ISO.
Do you have a favorite photo/art book?
Which photographers/artists do you particularly respect?
Wolfgang Tillmans, Ari Marcopoulos, Cy Twombly, Gerhard Richter, Luc Tuymans, Ian Wallace, Brian Jungen, Ken Price, Megan Kelly Rooney, Jon Rafman…
Where did you shoot for niuhans?
I shot Britt around our neighbourhood in Toronto and Cian around his apartment in New York.
When you look back the shooting, would you tell us how the shoot went?
I hadn't shot much portraiture at the time so it was a great learning experience!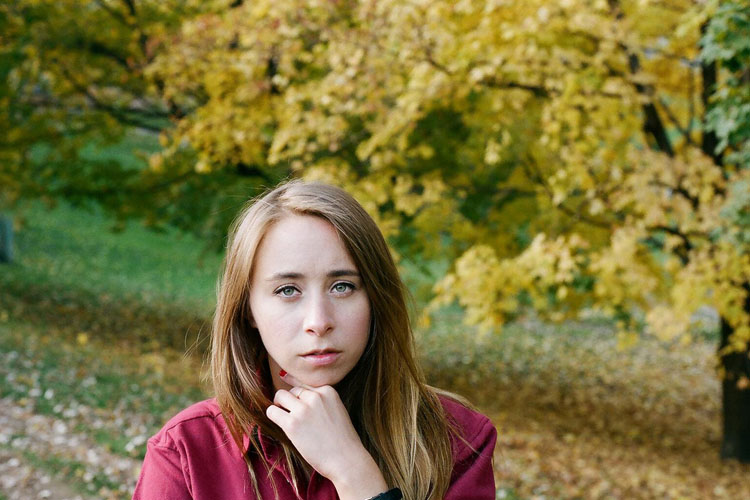 If you don't mind, tell us about the relationship between you and models, Cian and Britt?
Britt at the time was my girlfriend who's now my wife and Cian is a close friend from Vancouver that I met skateboarding 10+ years ago.
What is your impression of Japan?
Intriguing!
Do you have a place where you would like to visit for shooting?
Japan!
Lastly, is there any news you would like to announce? Or what is the plan for your future projects?
I recently completed a series of architectural photographs that focuses on social transition in London, England. I've also been working on a series of abstracts in my studio with a digital camera (something new for me) and have been shooting lot's of Canadian landscapes over the past couple of years.
–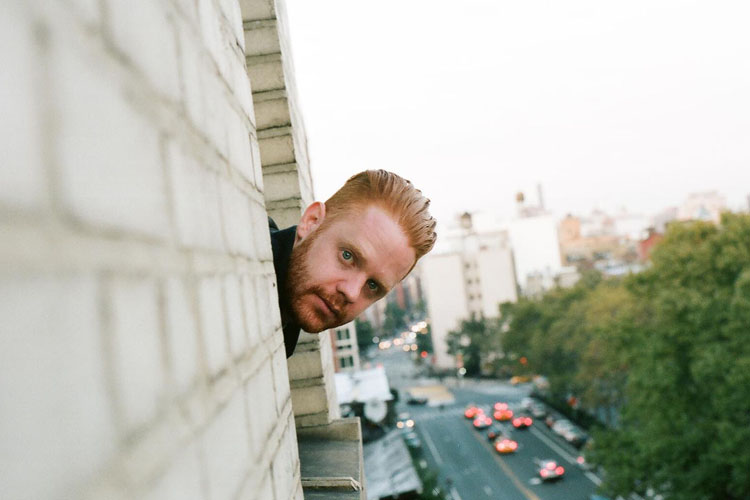 今どちらに居らっしゃいますか?
トロントの自宅に居ます。
そちらは今何時ですか?
午前9時49分です。
窓からはどんな景色が見えますか?
妻が委託販売しているお店、V.S.Pが見えます。
今日の気分を色に例えるとしたら何色ですか?
スカイブルーです。
子供の頃はどんな環境で育ちましたか?
バンクーバーで育ちました。町中でスケボーしたり、シーモア山やウィスラー山でスノボーを沢山して過ごしました。自分でも凄く良い環境で育ったなと思っています!
あなたの生まれ育った土地に咲く花の名前と色を教えていただけますか?
黄色いセンダングサです。
好きな季節はいつですか?
秋です。
私生活で大切にしている事や時間はありますか?
愛犬と散歩することです。
普段の生活と休日の過ごし方を教えて下さい。
休日は早起きしてアーセナル(英国のプロサッカーチーム)の試合を見るのが好きで、妻とランチを食べて、新しい場所を犬と散歩して、昼寝するか、天気が良ければ、スケボーをします。夜は美味しいものを食べて、飲みに出かけるか、家で映画を観ています。
平日は色々だけど、大抵は自宅でコンピューターに向かって妻のオンラインショップの運営を手伝っているけれど、クライアントと打ち合わせの時もあるし、リサーチや撮影をしていることもあります。ランチは近所で済ませて、自転車で運動したり、犬を散歩に連れて行ったり、夕飯を自炊してから夜中まで作業します。
好きなファッションスタイルはありますか?
着易くて、着心地の良い服が好きです。
あなたのワードローブからお気に入りの1着を教えて下さい。
写真に興味を持ったきっかけについて教えて下さい。
カメラの始めやすさと、写真が私の人生を直に充実させてくれたことです。
初めて写真を撮った時のことを覚えていますか?
2002年にモノクロフィルムで10本撮影したことを覚えています。それよりもっと前に使い捨てカメラであちこち撮った事もあるけれど、何を撮ったかあまり覚えていません。
写真を撮る際に心掛けていることを教えて下さい。
ポートレイトを撮る時は、人の内面をとらえられるよう、なるべく撮られる側の人が居心地良く、自然体でいられるように努めています。風景や静物の場合は、風景や物の移り変わる様に魅力を感じるので、(ちょっと漠然としていますが)時を表現するようにしています。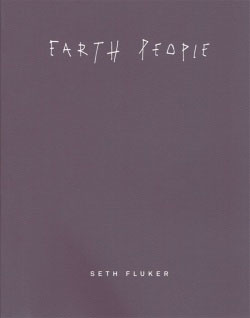 Earth Peopleというあなたの本について教えて下さい。
Earth Peopleは
Working Title
から出版された2010年から2013年の写真を順に追った写真集で、依頼を受けて撮ったポートレイトから動画のものまであります。
使用しているカメラやフィルムを教えていただけますか?
カメラはNikon F4/50 mm、フィルムはFuji Superia 400 ISOを使っています。
お気に入りのアートブックや写真集はありますか?
尊敬しているアーチストや写真家はいますか?
Wolfgang Tillmans、Ari Marcopoulos,、Cy Twombly、Gerhard Richter、Luc Tuymans、Ian Wallace、Brian Jungen、Ken Price、Megan Kelly Rooney、Jon Rafmanなどです。 
niuhansの撮影はどこで行いましたか?
Brittはトロントの近所で、Cianはニューヨークの彼のアパートメントで撮影しました。
撮影中のエピソードなどを教えて下さい。
撮影当時、あまり人物の撮影をしていなかったのでとても良い経験になりました!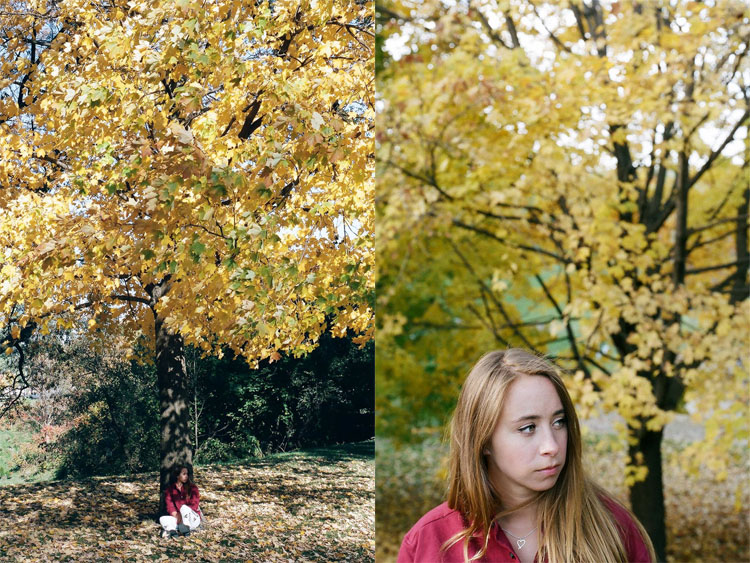 モデルとの関係について教えて下さい。
Brittは当時、私のガールフレンドでしたが、現在は私の妻です。Cianは親友のひとりで、バンクーバーで10年以上前にスケボーをしていた時に知り合いました。
日本の印象について教えていただけますか?
魅力的!
撮影で訪れてみたい場所はありますか?
日本です!
最後に、今後の計画やニュースなどがあれば教えて下さい。
ちょうど、イギリス、ロンドンの社会の移り変わりをテーマに建築物を撮影したシリーズを完成させたところです。新たな試みとして、抽象的なイメージをデジタルカメラで作ったシリーズもあって、他には、ここ数年間カナダの景色をたくさん撮り続けています。
Seth Fluker / セス・フラッカー
1982年、バンクーバー生まれ。カナダ・トロントを拠点に活動するフォトグラファー。これまでに『2015 Seth and Sheila Stayed Behind (New Documents 2015』,『Dressed for Space(Art Metropole 2014)』,『Earth People (Working Title 2013)』等の作品集を出版。 おもな個展に『Seth and Sheila Stayed Behind(Art Metropole/Toronto 2015)』,『Earth People(Working Title/Toronto 2013』,『The Blues Are Still Blue(Exit Gallery-Claire de Rouen Books/London 2009)等がある。
Tweet this
|
Share on Facebook
|
Share on Tumblr